And of all the picturesque places to choose from, we've got a special eye on Budapest. This backpacker-friendly city is a top pick for more reasons than one. Allow us to explain…
1. It's one of the most historic cities on the planet.
Budapest is right on the Danube, which has been home to humans since the Stone Age. The river and its Buda Castle are UNESCO World Heritage sites. Book a nighttime cruise to see them in top form.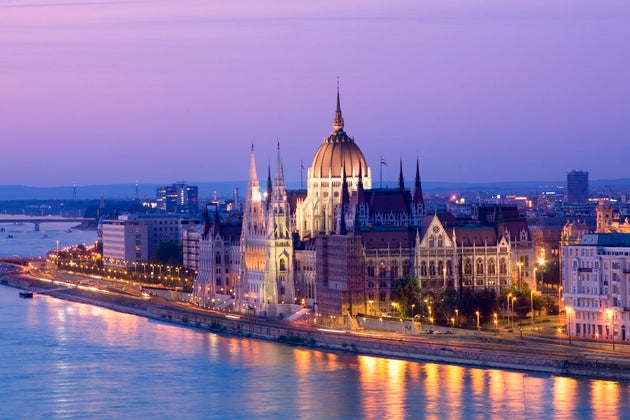 2. And the greatest sights to see are free.
Roman, Gothic and Turkish styles make this charm-filled city an architectural dream. Check out Fisherman's Bastion, a castle wall with the best views of the city.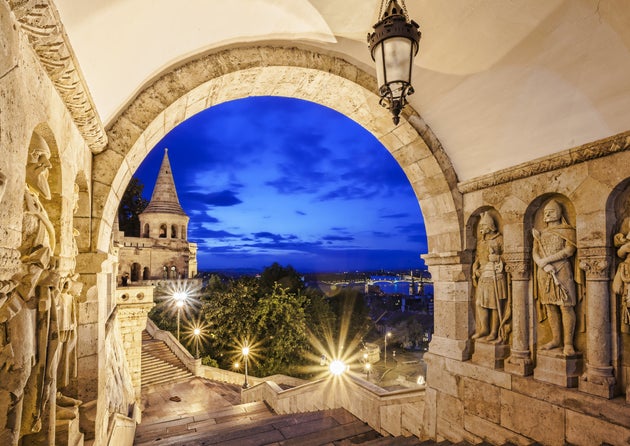 3. It's a food capital, and for good reason.
Budapest's food history spans literal centuries. Check out amazing farmers markets of fruits, veggies and pastries.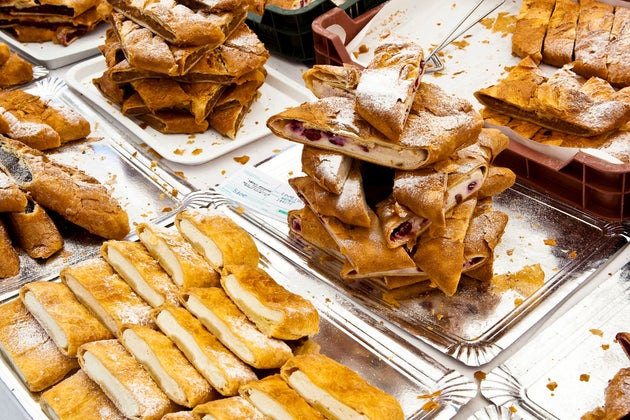 4. Hot springs make the city into a spa playground.
Hungary is said to have more than 1,000 hot springs thanks to super-thin earth crust. Take a break at one of Budapest's hot-spring spas like Széchenyi thermal baths, where outdoor pool temps reach about 100 degrees Fahrenheit.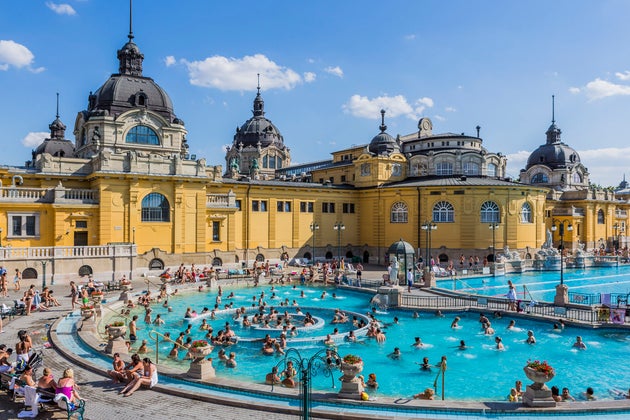 5. Budapest is one of the cheapest spots in Europe right now. 
Yes, much of Europe is cost-friendly right now, but Budapest is an especially cheap spot. Hotel rates in Hungary are down 25 percent from 2014, according to booking data from travel site Orbitz. Their research also shows a 17 percent decrease in airfare to Budapest over the last year.
6. The Great Synagogue is mind-blowingly beautiful.
The largest synagogue in Europe​​​​ includes the Hungarian Jewish Museum and a Holocaust memorial. The arches are breathtaking.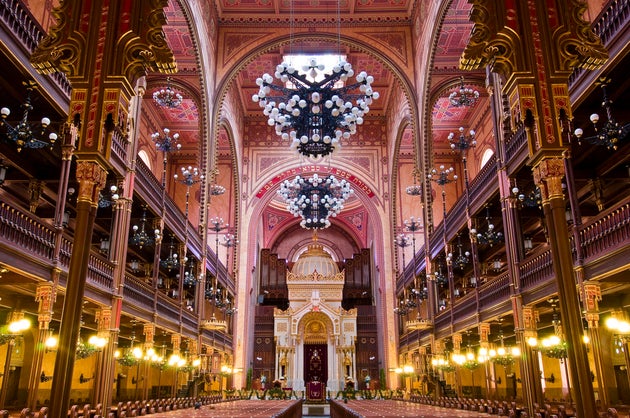 7. There's essentially a mall of food. 
The Great Market Hall is the biggest market in Budapest, and it's more than 100 years old. You'll find pretty much anything you want on its three impressive levels.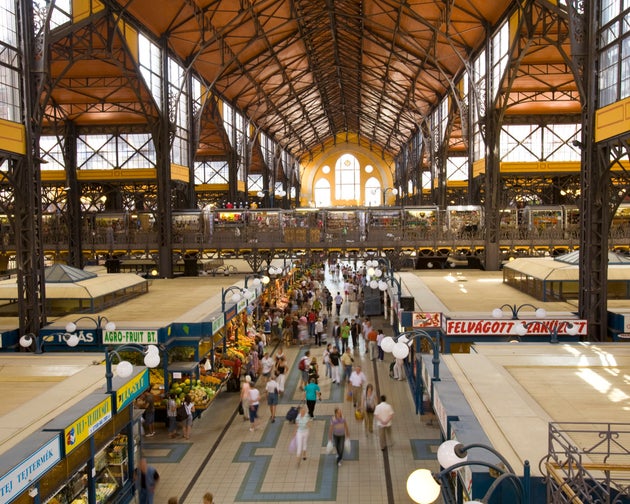 8. Budapest is totally road trip-able. 
Budapest is a convenient stop on the most efficient European road trip ever. There are easy rail transfers to Istanbul, too, if you're looking to hit numerous spots in one trip.
9. And you'll stay in the REAL Grand Budapest Hotel. 
The Corinthia Hotel Budapest is said to have inspired last year's Oscar-winning film.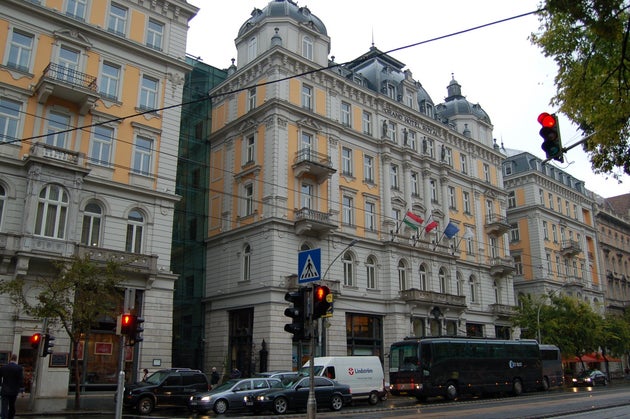 10. But if you want to be an expert in terror, you can do that too.
The House of Terror museum details Hungary's relations with Nazi Germany and the Soviet Union in a series of haunting exhibits.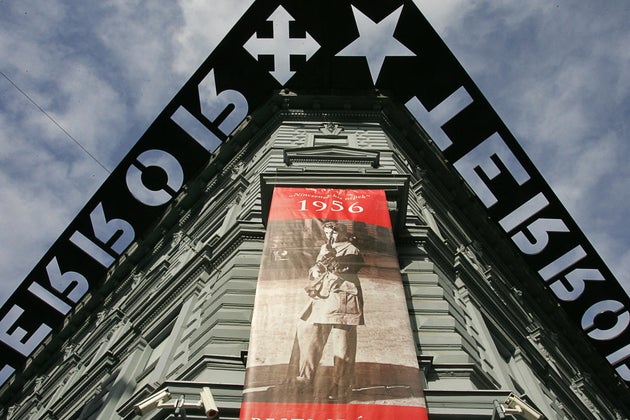 11. And here, wine is an art form.
Hungary is famous for its vineyards. Weave deep into a cave labyrinth under Budapest's castle district for a wine tasting you'll never forget.
12. A magical island oasis is just a bridge walk away.
Margaret or Margit Island floats in the Danube, just a bridge walk away from city streets. Take a bike ride or jog, visit a petting zoo, or see a concert in the outdoor theater.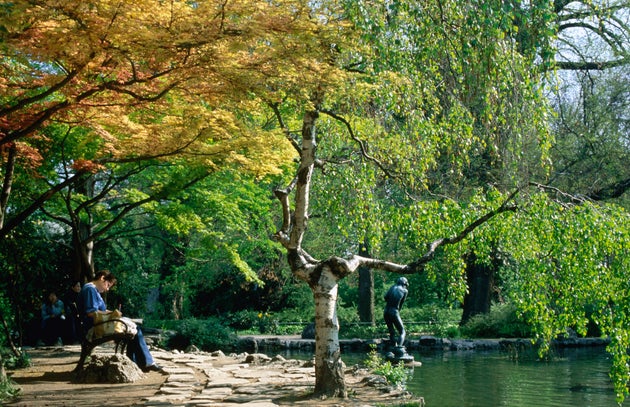 13. You'll party in "ruins."
Ruin pubs are doomed buildings — old cinemas, car parks and apartment buildings — that have been turned into the cheap bars of your dreams. The average bar isn't too shabby here, either.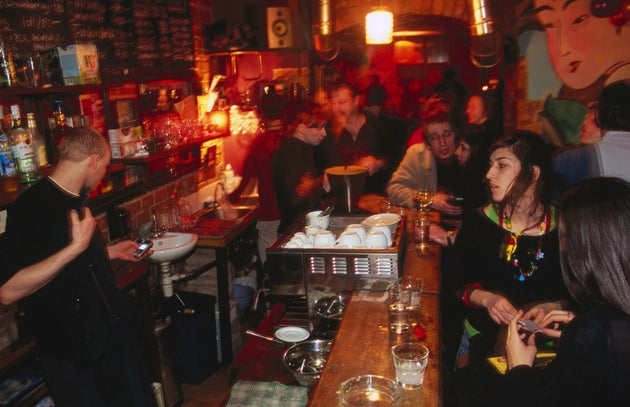 Have something to add? Share your comments on Facebook.
Comments
comments