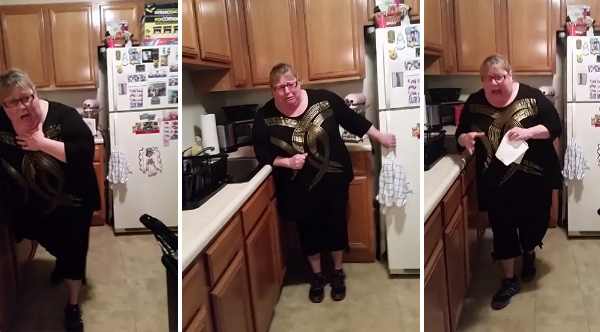 When you hear stories about people burning their house down because of a spider, now you know why.
Her daughter says she does this all the time when there's a spider in the house, or a bug that might be a spider. So she just had to turn her phone on and finally record it.
"Ahh I'll kill you!!"
Have something to add? Share your comments on Facebook.
Comments
comments