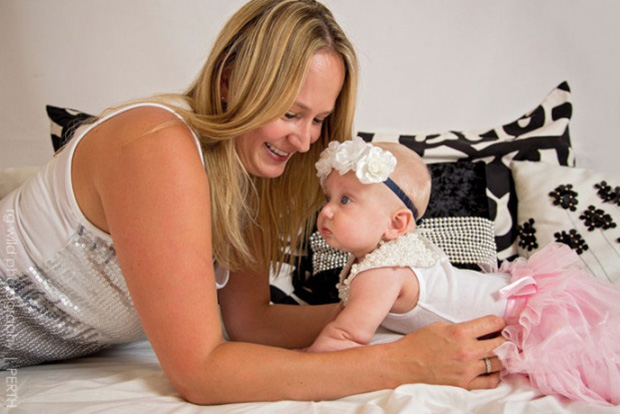 Jade Ruthven is a 33 year-old mother who's very proud of her 6 month-old baby girl, Addy. She could not believe it when she received a nasty, anonymous letter in her mailbox from one of her so-called "friends."
Jade shared the letter with the Australian parenting website iVillage out of her passion to combat bullying and to stand up for other moms who are simply going about loving their babies, not harming anyone, not offending anyone and certainly not deserving of this.
"At first I was in shock. I thought this must be a joke? I read it and re-read it about four times," she said.
After the initial shock, Jade shared the letter on a couple mother communities on Facebook and has been flooded with support.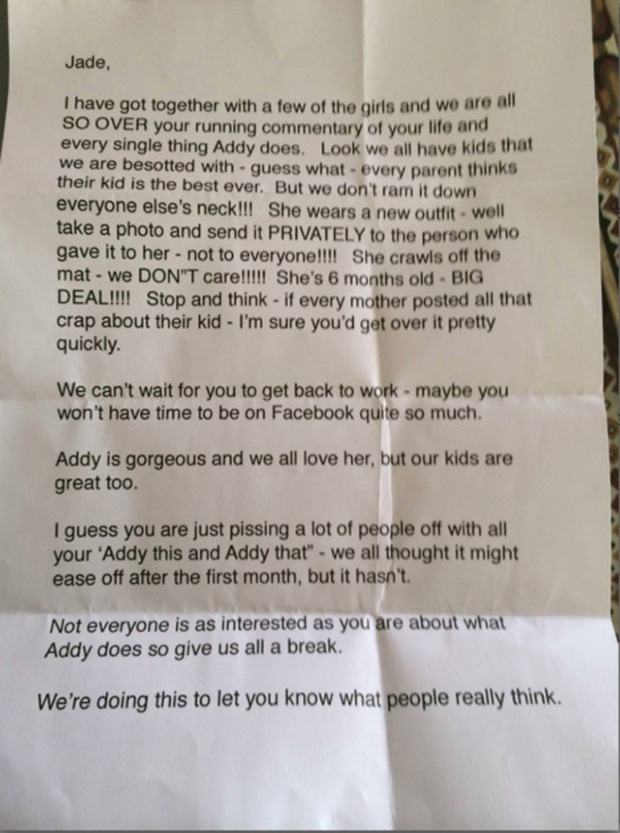 Have something to add? Share your comments on Facebook.
Comments
comments